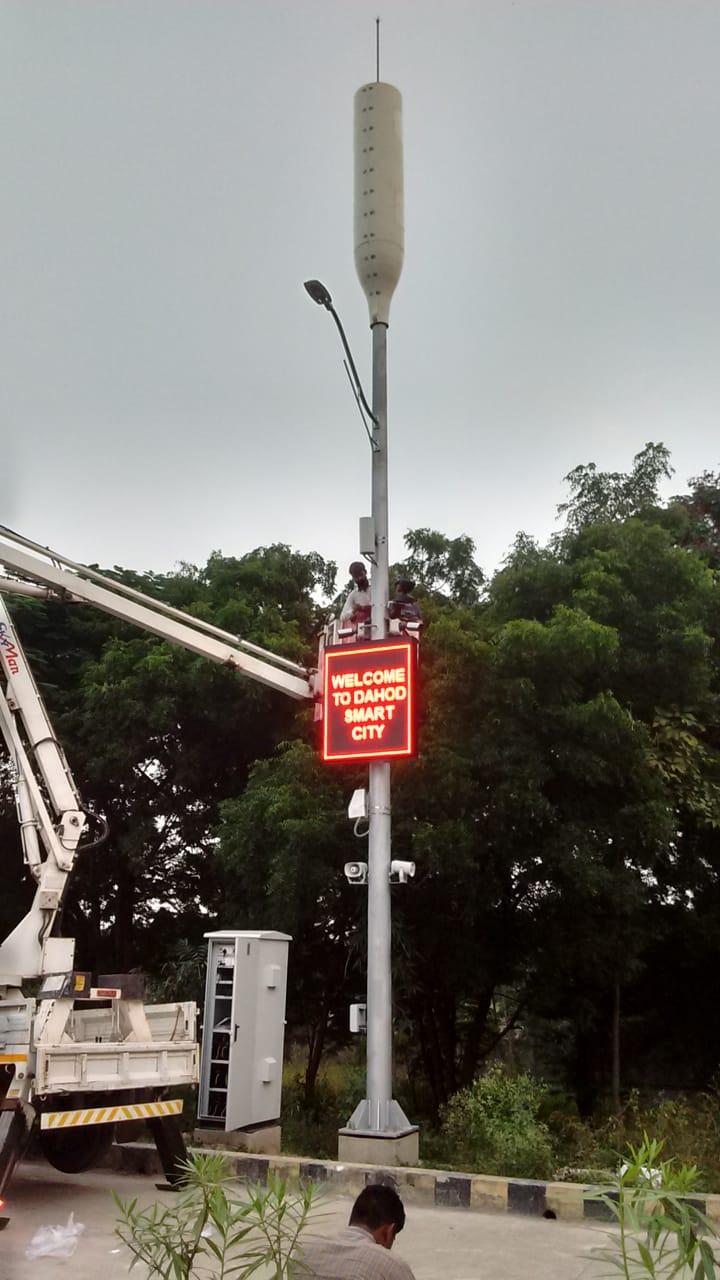 iRAM Technologies wins 4 large projects for Smart Pole, Smart Street Lighting and Smart Parking city assets in Smart Cities of Dahod, Kohima, Pimpri Chinchwad, and Rajkot. The company has won these projects in partnerships with leading conglomerates & system integrators in the Smart City Space.
The new orders consolidated the company's market positioning in Indian Smart City asset management domain as well as effectively promoting its 'Making Urban Living Convenient' Motto. These assets will provide citizens convenience and effectively help city administration to monetize these assets either with increased value/revenue or through bringing energy efficiency in case of street lighting assets.
Indigenously developed Smart Poles which can house multiple utilities like street lighting, environment monitoring, information displays, PA system, cameras, panic alarm buttons, telecom antennas, and more will be installed in Smart Cities of Kohima and Dahod.
The company is also deploying the most advanced and latest Smart Street Lighting Technology (an automatic Intelligent Motion Sensor Street Lighting Control System) in Kohima. A robust IT backbone consisting of Smart Sensor Wireless Network (SSWN) and Central Street Light Management Network will monitor and deliver uptimes even in the remotest of the areas in Kohima.
iRAM's IOT architecture based Smart Parking Technology which includes Smart Sensor Wireless Network (occupancy sensors, gateways & repeaters), Parking Management & Guidance software, mobile point of sale solution, citizen mobile application & portals, boom barriers, parking information displays, and various other field accessories will be installed at Smart Cities of Pimpri Chinchwad and Rajkot.
Furthermore, on receiving a repeat order from Smart City of Bhubaneshwar and its MSI Partner Honeywell, Vishal Mehra, VP Sales, iRAM Technologies said, "Repeat orders from our customers boosts our confidence to innovate further. This further validates our product, innovation, engineering, effective Project Management and Solution Delivery Methodology."
On the achievements, Udaya Bhaskar Rao Abburu, CEO & Managing Director, iRAM Technologies, added, "Team remained focussed and indomitable even during Covid-19 crisis and with these wins we are targeting for more than 50% YOY revenue growth in this financial year."
For more information: www.iramtech.com