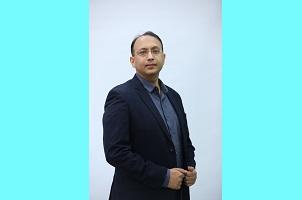 Gautam Solar, a leading Solar Module Manufacturer in India, has filed a Patent and Design Registration for its latest innovation in solar panel installation, which reduces the installation cost of solar power plants at the utility and rooftop scale. At Megawatt & Gigawatt scale, the Cost of Balance of Systems, Time for Installation & Commissioning plays a critical role and every efficiency makes a big difference to the project cost.This innovation is especially significant in light of the 500 GW renewable energy capacity target set by India by 2030.
Gautam Mohanka, the Managing Director and CEO of Gautam Solar, said that this latest innovation is a game-changer for the solar industry because it makes the installation process easier and solves the problem of difficult, time-consuming, and cost-inefficient solar panel installations. The company is confident that this technology will revolutionize the solar industry and help developers and EPC companies install high-quality solar panels at competitive costs in a reasonable time period.
The new solar panel design comprises two frames: a primary and a secondary frame with a hollow structure, which are both configured with laterally extending brackets with grooves to provide an interlocking mechanism. These frames secure the panels, and the brackets mesh using fasteners. This leads to a 50% reduction in the number of fasteners used during installation, making the process more efficient and cost-effective.
The clever design also solves the problem of water drainage, which can damage the wires and electrical circuits used to turn solar energy into electricity. The enclosure formed by the brackets in the new Solar Panel design can be used for water drainage functionality and to prevent damage to the electrical wiring secured to the frame.
Gautam Solar is committed to making solar solutions that are both sustainable and new to meet the growing demand for clean energy. The company's latest idea solidifies its position as the leader in the industry of making solar modules. The company plans to keep putting money into research and development to come up with new and better solar modules.
The water-resistant solar panel design is just one of many innovations that Gautam Solar has planned for the future. The company thinks that renewable energy is the way of the future, and it has a strong commitment to both innovation and sustainability. The innovative solar module design by Gautam Solar is a big step towards making solar modules that are more durable, efficient, and can work in harsh weather. This will help the solar industry move towards a more sustainable and reliable future.
For more information: www.gautamsolar.com