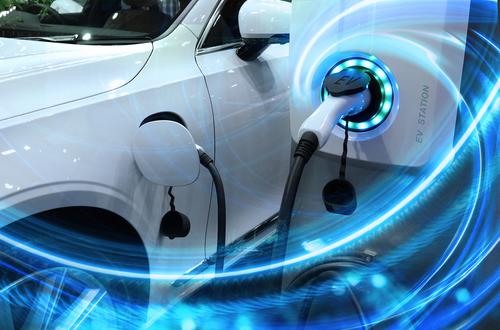 PHD Chamber of Commerce and Industry (PHDCCI), one of India's premier chambers, hosted a webinar on 'Electric Vehicles: Future of Transport' for electric vehicles (EVs) and allied industries lately. The webinar was held as a part of the EV India Expo organized by India Exhibition Services, which drew 90 participants from India and abroad.
The webinar was also supported by PHDCCI annual sponsors such as Multani Pharmaceuticals Ltd; Star Wire; P G Industry; Uflex Ltd; DLF Ltd; Continental Carriers Pvt Ltd; Belair Travel & Cargo Pvt Ltd; Radico Khaitan Ltd; Crystal Crop Protection Ltd; Paramount Communications; Superior Industries Ltd; JK Tyre & Industries Ltd; Comtech Interio; R E Rogers; AYUSH Herbs Private Ltd; Apeejay Stya Group; DCM Shriram; EaseMyTrip; Blossom Kochhar Beauty Products Pvt Ltd; MV Cotspin Ltd; Syenergy Environics Ltd; Ajit Industries Pvt Ltd; P S BEDI & Co; Indian Farmer & Fertilizers Corporation Ltd; Jindal Steel; Hindware Sanitary; Modern Automobiles; Livit Ltd; AXA Parenterals Ltd; and Bhagwati Plastic and Pipes Industries.
In his welcome address, Salil Gupta, Chairman, Power, RE & AE Committee, spoke about the importance of EVs for India and how a focused government approach, as well as coordination between efforts at the city, state, and central levels, as well as industry and civil society, was critical for India to become an EV nation. Shamsher Dewan, Vice President & Group Head, ICRA Ltd, gave an overview of the EV market's growth in India and abroad in his address. He also discussed the Government of India's FAME I & II schemes and how they have aided the EV ecosystem. He stated that the government's PLI schemes will go a long way toward lowering the prices of electric vehicles due to localization, making them more affordable for the Indian middle class.
Arindam Lahiri, CEO, Automobile Skills Development Council, talked about the importance of skill development for EV manufacturing in India as well as his organization's efforts to close the skill gap. Dr Shankar Venugopal, Vice President, Mahindra & Mahindra, highlighted the transportation sector's innovations, stating that not only EVs but also connected and autonomous vehicles, as well as shared mobility, would usher in a paradigm shift. He disclosed that M&M would be releasing an affordable electric tractor in India soon.
Himanshu Patel, CEO & Founder, Triton Electric Vehicle, LLC, USA, announced that the company's made-in-India Electric Semi Trucks will be available in India by the middle of 2022. When comparing the EV markets in the United States and India, he explained that while EVs were considered a luxury item in the United States, they were being considered for their environmental benefits in India. He noted that the development of charging infrastructure on highways was critical for the adoption of electric vehicles in commercial transportation.
In his presentation, Preetesh Singh, Manager - Automotive Industrial Consulting Group, NRI Consulting and Solutions India, emphasized the steps needed to become Atmanirbhar in EV Tech and manufacturing. Sahana L, Junior Technical Expert, Deutsche Gesellschaft für Internationale Zusammenarbeit (GIZ), gave a presentation on India's EV Charging Infrastructure Development.
In the technical session on 'Making India an EV Nation: Becoming Atmanirbhar in EV Technology & Manufacturing', Saurabh Sanyal, SG, PHDCCI, gave the opening remarks. The opening remarks were given by Dr Yogesh Srivastav, ASG, PHDCCI, who also moderated the inaugural session. In the technical session, Punit Chaudhry, Secretary, PHDCCI, gave the vote of thanks.
For more information: www.phdcci.in