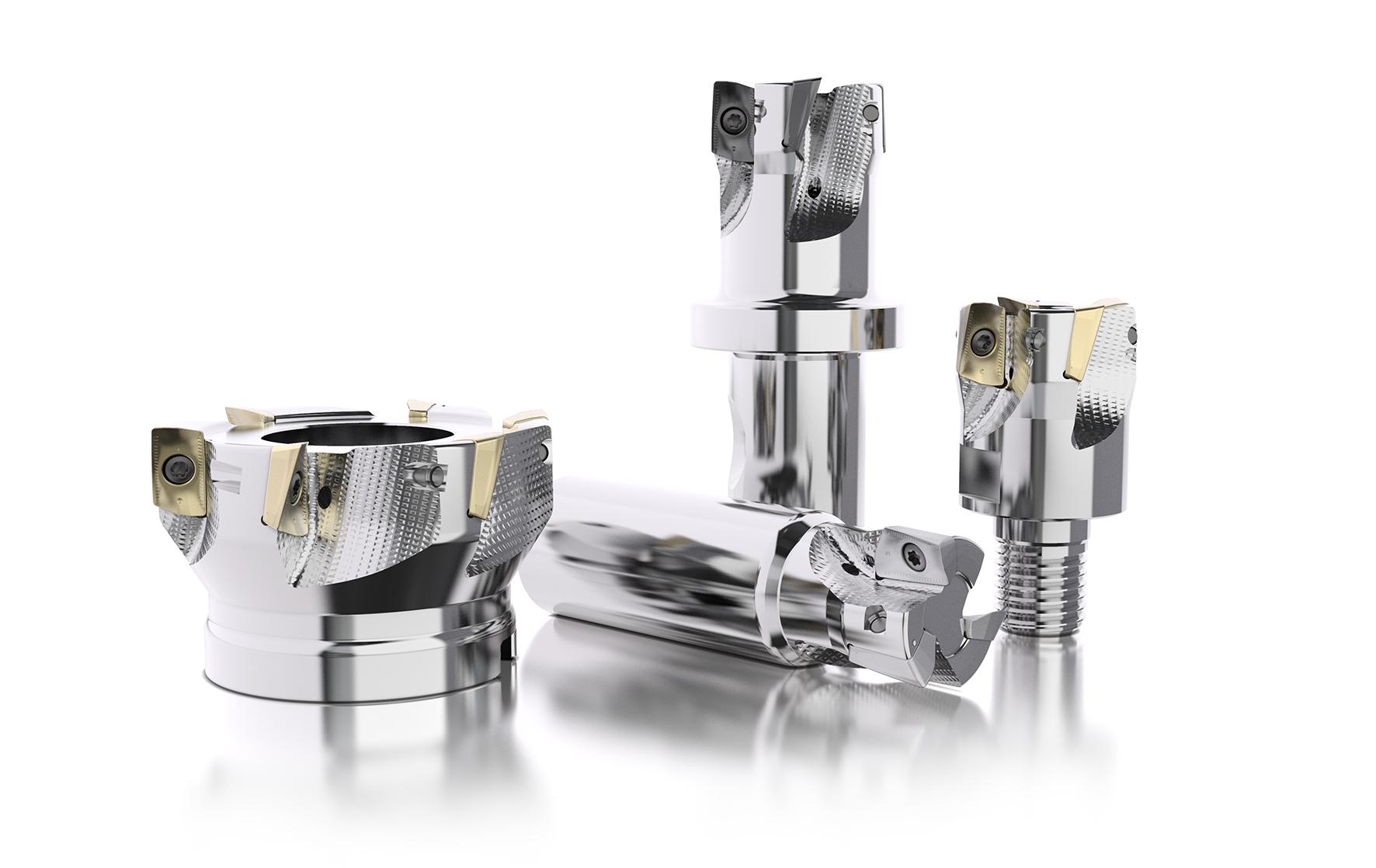 The new Turbo 16 from Seco Tools aims at increasing productivity. With ever-increasing pressure to increase productivity and keep machining costs down, secure processes and long tool life this new tool is spot on for these requirements.
With an impressive list of optimized features, the cutter generates exceptional tool performance across a broad range of applications and materials. A smooth cutting action and low cutting forces mean reduced power consumption and tool wear; tool life can actually be boosted by up to 130%. This tool also scores highly on productivity its exceptionally close pitch on selected cutters significantly increases material removal rates by up to 50%. A comprehensive range of ground and direct pressed inserts give this tool an exceptional flexibility while the cutter bodies are made of corrosion-resistant tool steel, have internal coolant and range from 25 mm to 250 mm.
They are compatible with a wide range of interfaces and standard rotating holders. The Turbo 16 also features the Data Matrix tags which can be scanned to store product and batch information, and can be read by the new Seco Assistant smartphone app.
For more information: www.secotools.com