Taipei International Machine Tool Show (TIMTOS 2021 Hybrid) will be hosted in new format as the world's first hybrid machine tool show post pandemic from March 15-20, 2021. Organized by Taiwan External Trade Development Council (TAITRA) and Taiwan Association of Machinery Industry (TAMI), this edition of the show will mark its 28th year physically at Taipei Nangang Exhibition Center and the World Trade Center Hall 1, as well as virtually provide a 24x7 online experience.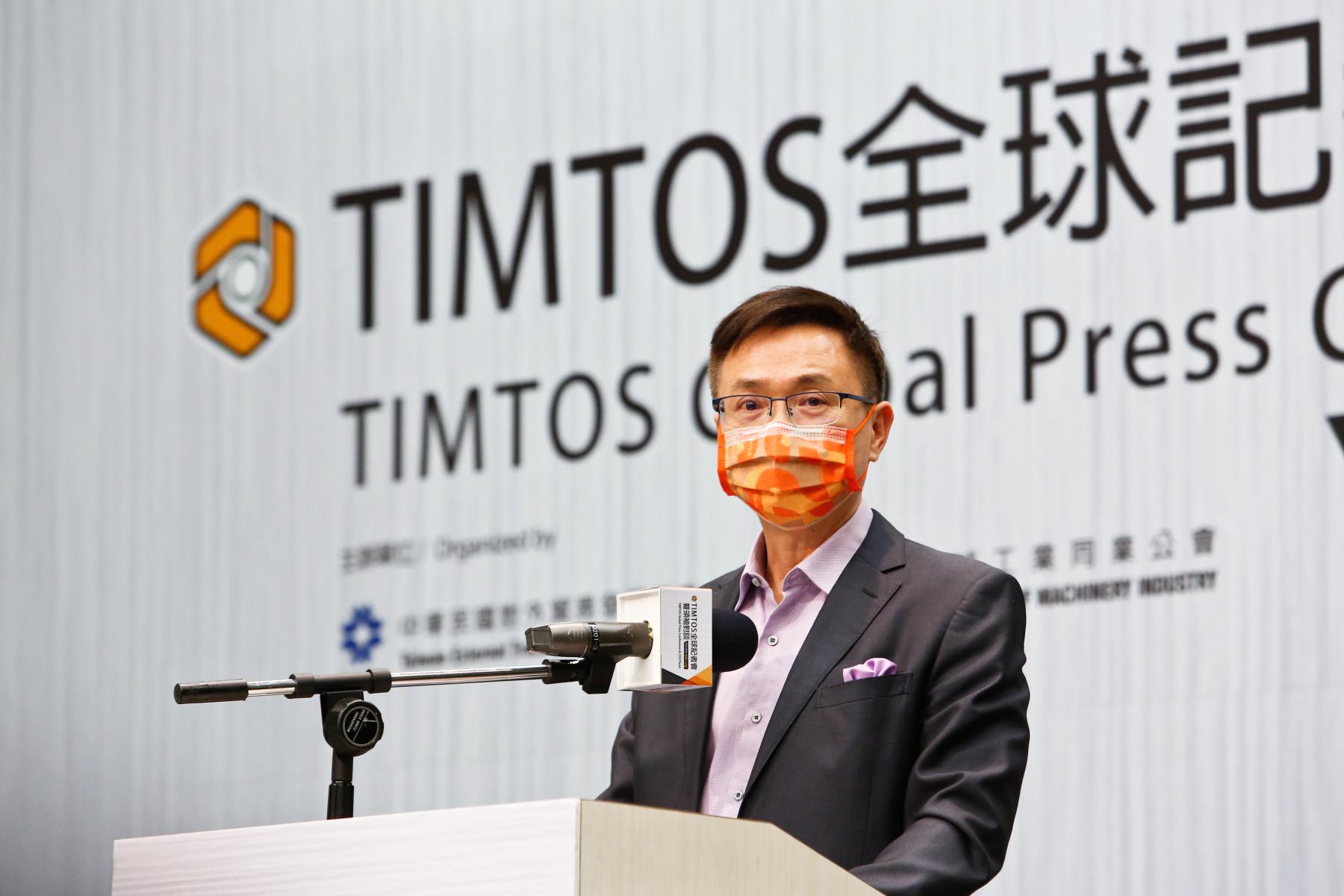 To provide an outline of this maiden hybrid fomat, the show organizers Taiwan External Trade Development Council (TAITRA) and Taiwan Association of Machinery Industry (TAMI) held a global press conference along with a CEO Panel discussion. Addressing the media, James C F Huang, Chairman, TAITRA, announced that the biggest event in the global Machine Tool industry in 2021 will be TIMTOS 2021 Hybrid as it will be hosted physically and virtually parallelly. He shared that the forthcoming trade show will don a transformed look as the focus is on integration and remote collaboration of both software and hardware.
Taking pride in Taiwan's pandemic prevention capability, Alex Ko, TAMI Chairman emphasized that it is the key for attracting leading manufacturers from Taiwan and foreign countries to participate in TIMTOS. The exhibition is an important platform to showcase the achievements of Taiwan's Smart Machinery and Smart Manufacturing. This edition of the show will have the presence of leading machine manufacturers such as Friend, Victor Taichung, YCM, Dah Lih, Hiwin, Syntec, and LNC as well as foreign companies like DMG MORI, FANUC, MAZAK, TRUMPF and Siemens. Ko further added that TIMTOS 2021 Hybrid will facilitate suppliers and buyers to communicate easily.
There will be 6,000 booths at Taipei Nangang Exhibition Center Hall 1 and Hall 2 and the World Trade Center Hall 1. Around 1,000 participants are expected to showcase their products virtually. The online format will replicate the concept of the physical exhibition hall space and break through the time difference limit to provide a 24-hour exhibition and negotiation experience. In addition, the innovative service of On-site Guide for Online Visitors will be applied in the procurement conferences during the exhibition to accurately match online buyers purchasing requirements.
Taiwan industry experts from machine tool industry shared their thoughts on 'Restructuring for Smart Machine Industry in Post Pandemic Era' in the CEO Panel Discussion. All the dignitaries - Jimmy Chu, Chairman FFG; Eric Y T Chuo, Global Chairman & CEO, HIWIN Group; and Chang Yu-Jeng, Chairman, CFMI asserted that the launch of TIMTOS Hybrid will bring a positive significance to the global machine tool industry.
Fair Friend Enterprise Group (FFG)
Jimmy Chu, Chairman FFG elaborated that the demand for machinery is still huge and Taiwan's exports are increasing. The biggest buyer of Taiwanese machine tools is China. The US and Turkey are making a comeback, but Europe is still worst hit by the pandemic. The sales of FFG-owned five brands have risen by 37 percent but have suffered in exports. A rise in export is expected as India and South Eastern countries are bouncing back. The company has suffered most severely in Europe (Germany, Italy, Switzerland, and Hungary) especially because Aerospace and Automobile industries are being affected. The initial signs of global revival with increase in foreign investments and orders from the Automobile industry give a ray of sunshine in terms of opportunity for the Taiwan Machinery industry. He further highlighted on Industry 4.0 and 5G technologies and shared that in 5G, six countries from the EU and Institute for Information Industry (III) from Taiwan are working together. FFG also benefits from such cooperative relationships and is looking forward to providing its EU partners with 5G and related manufacturing facilities.
HIWIN Technologies Corporation
Eric Y T Chuo, Global Chairman & CEO, HIWIN Group, shed light on the opportunities from EVs and what it means for the industry in Taiwan. He said that to meet the growing requirement, it is important to keep abreast with the latest trends and develop upgraded grinding machines, server technologies, ball bearing components, and other solutions.
Chin Fong Machine Industrial (CFMI)
Chang Yu-Jeng, Chairman, CFMI, said "We do believe that a smart system will be able to realize Industry 4.0 on its IoT monitoring system - iForming. It is a smart system to monitor the manufacturing process, helping clients from all over the world in machinery maintenance, production, and quality control."

Yu-Jeng further elaborated that the Automobile segment is one of the largest machinery markets and currently focuses on new energy vehicles. The EV's motor require a lot of steel/steel plates and different kinds of battery (lithium batteries). Keeping this in mind, CFMI has been working to provide the best presses and large manufacturing production lines (sheet metal and other large-scale parts) for automobile factories to manufacture thin steel plates and lithium batteries.
On a concluding note, Huang emphasized on TAITRA's experience and leveraging latest digital technology to offer best experience and service by integrating onsite and online services in collaboration with TAMI.
For more information: www.timtos.com.tw/en/index.html