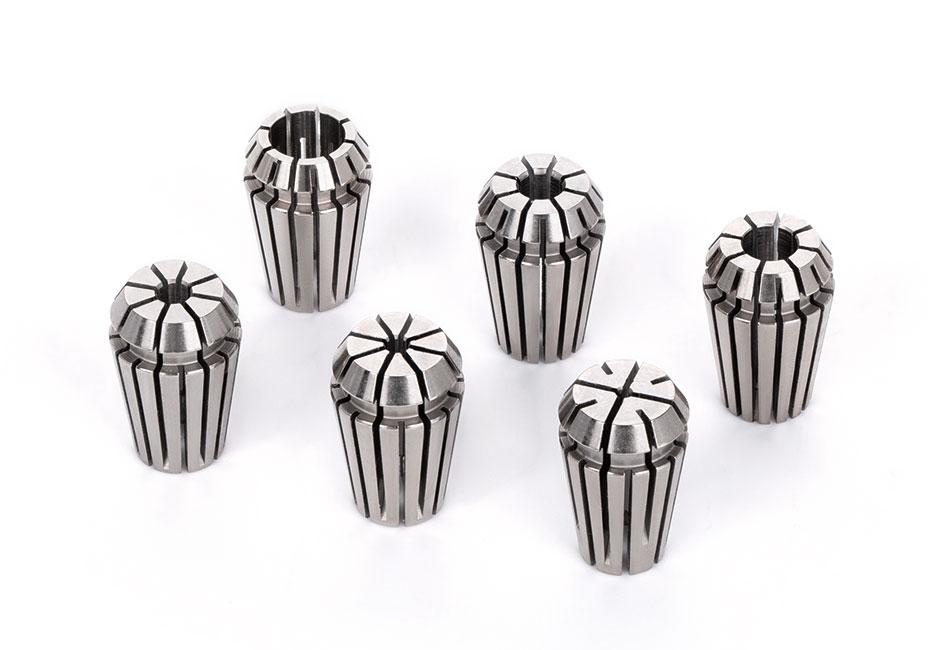 Tungaloy Corporation launched 13 new ER11-SPR spring collets with gripping diameter capabilities of 0.5 - 7.0 mm to its unique function and wide variation, TungHold ER collet chuck system. The new spring collets have been designed with a 0.5 mm collapse range, instead of conventional 1.0 mm (.039″) collapse, in order to comply with the DIN 6499 / ISO 15488 standard as well as to be incorporated and used in the TungHold ER collet chuck system.
These line of toolholders in the TungHold tooling system provides flexibility and precision. The new spring collets allow for more precise gripping of round tools with a smaller collapse range. The new ER11 spring collets can be used with preexisting TungHold collet chuck holders, so no further investments for new tool holders and clamping nuts are needed.
It has special coating to increase wear resistance and improve corrosion protection, as well as high surface finish to guarantee consistent repeatability and prolonged runout.
For more information: www.tungaloy.com